FlareVIEW
Flare Stack & Pilot Monitoring System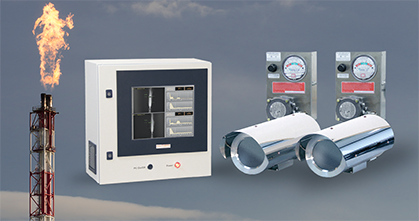 FlareVIEW, the Thermographic Imaging Solution for Pilot Flame and Gas Flare Monitoring
24/7 Remote Flare Monitoring
Support for Up to 4 Cameras
Pilot Flame Detection
System Health Alarm
Seamless Integration with Plant DCS
Explosion Proof Option
User Friendly Touchscreen Interface
Recent advances in thermal camera technology open the door to higher resolution thermographic stack monitoring at lower price points. FlareVIEW offers a powerful, yet convenient and cost-effective alternative to "on-stack" thermocouples, IR pyrometers, and UV stack monitoring solutions.
Thermal Imaging is an accepted method for pilot and flame monitoring and complies with 40 CFR §60.18 (Environmental Protection Agency – 'EPA').
Request a Quote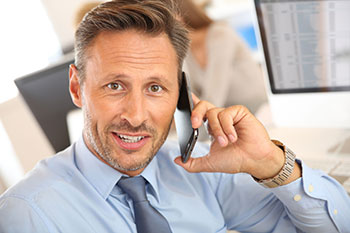 Get Started Today
Get in touch with our experts for a free consultation, or get a free quote. We will get back to you as quickly as possible.
Request a Quote
"Off-Stack" Flare Monitoring at a Distance:
FlareVIEW is a pilot flame and gas flare monitoring system. It provides a remote monitoring solution for ground, elevated, and off-shore flare stacks to confirm compliance with government requirements. The FlareVIEW system features one or more thermal cameras, offering greater resolution and flame coverage than conventional IR pyrometer solutions. Multiple cameras arranged strategically around the stack provide different viewpoints for more reliable monitoring. FlareVIEW cameras each provide the equivalent of 76,800 (320 x 240) or 307,200 (640 x 480) temperature sensors.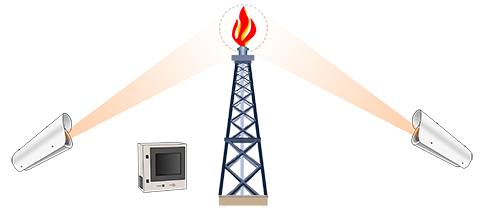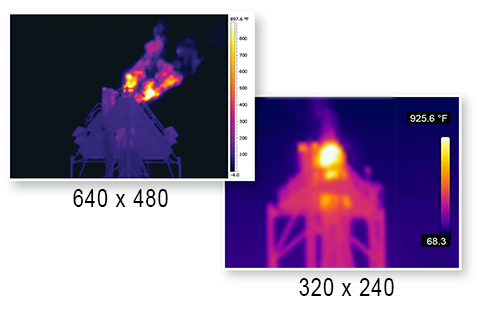 Low Maintenance and Easy to Use:
The FlareVIEW system includes an integrated touchscreen control panel with an intuitive software interface. Multiple temperature regions may be monitored simultaneously, with assignable alarm conditions for each region. Plant DCS integration is seamless using industry-standard control signals and protocols. The system has been designed for quick set-up, and reliable, stand-alone operations.
Find out more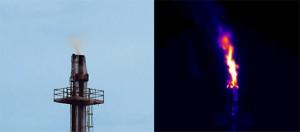 Find out more
Get more information about FlareVIEW and possible options in our Knowledgebase article.
Find out more