Semi-Check
Semiconductor Failure Analysis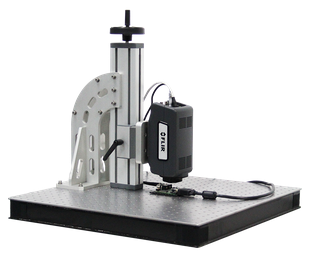 Turn-Key Solution for Semi-Conductor Testing
Semi-Conductor Failure Analysis
Lock-in Thermography
Functional Circuit Analysis (Power Dissipation, Shorts, etc.)
Forensic Research
MoviTHERM Semiconductor Failure Analysis using Lockin Thermography
MoviTHERM's Semi-CHECK solutions allows the detection of shorts and other defects in semiconductors. This system uses a FLIR Thermal camera with microscopic lens attachment in order to provide the correct magnification. Lockin Thermography allows to detect defects with nano-watt to micro-watt signatures.
Discover the next generation of semi-conductor test equipment – surprisingly affordable.
Request a Quote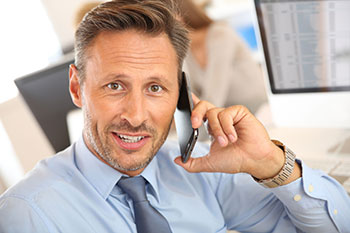 Get Started Today
Get in touch with our experts for a free consultation, or get a free quote. We will get back to you as quickly as possible.
Request a Quote
The MoviTHERM Semi-Check system is an affordable Lock-in Thermography system with built in 2-quadrant power supply. The power supply allows for separate current and voltage modulation using square wave, sinusoidal and arbitrary waveforms. The combination of Lock-in Thermography with a high-end cooled thermal camera makes it possible to detect thermal variations in the micro Kelvin range.
A special Lock-in online mode allows for virtually indefinite measurement periods for extremely low signals.
Supported Thermal Camera:
The Semi-Check system supports certain thermal cameras from FLIR Systems, Inc. From long wave infrared (LWIR 8-14μm) uncooled microbolometers, to scientific, cooled mid-wave infrared (MWIR 3-5μm). Microscopic lens attachments are available for these cameras for spatial resolutions down to 4μm/pixel.
Microscopic Stand:
The microscopic stand with manual Z-axis allows for rapid change-over from larger parts, such as entire circuit boards or large wavers to microscopic inspections. The base plate has a standard 1" x 1" hole pattern to mount micrometer stages, probe stations or other accessories. The stand is compatible with all support FLIR cameras.
Automated Testing:
The system has built-in, programmable digital I/O for automated testing in a production line. The testing sequence can be programming using the built in Visual Basic Script Engine.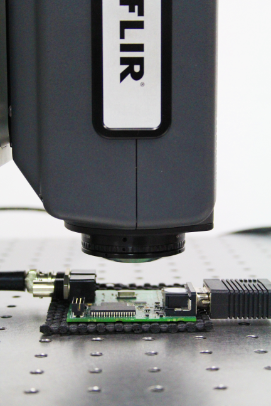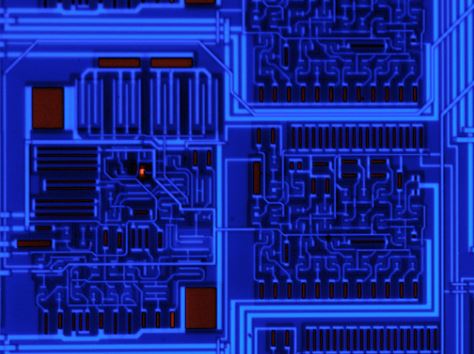 Lock-in image with defect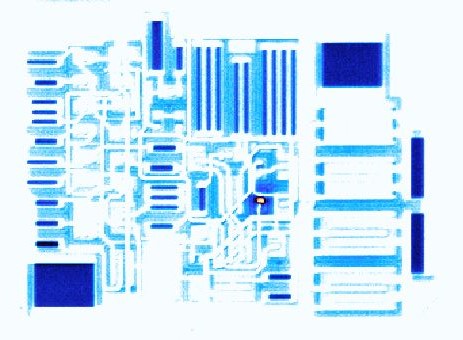 Lock-in image with hot spot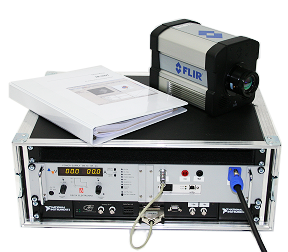 Lock-in Thermography system
MoviTHERM Semi-Check – Semiconductor Failure Analysis System Literature