Dashboard Check
Non-Destructive Detection of Voids in Foamed Products
DashboardCheck is a complete system solution for the testing of dashboards and other foamed components using infrared image analysis. The system is ideally suited for a reliable, fast and non-contact detection of voids in foam materials and allows a 100% verification with a complete documentation.
Key Benefits
100% product quality control

Worldwide the only void-detection system approved by the leading car manufacturers and suppliers

More than 100 successful installations in Europe, Asia, Africa, North and South America

Immediate detection of problems in the foaming process that lead to void generation

Ready for Industrial IOT with full traceability of inspection results (supports e.g. MES, EKS)

Specifically developed infrared camera with worldwide unique features for foam inspections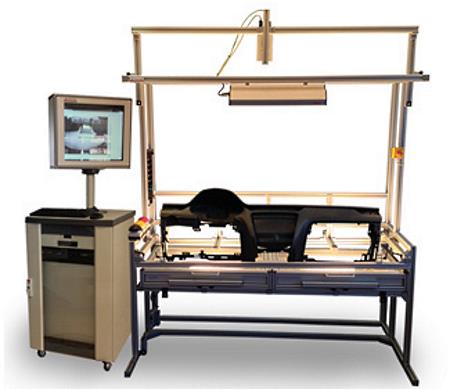 Request a Quote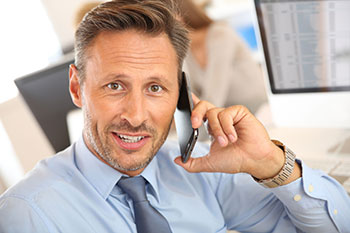 Get Started Today
Get in touch with our experts for a free consultation, or get a free quote. We will get back to you as quickly as possible.
Request a Quote
Key Features
Non-destructive inspection of foamed parts

Easy assessment of dashboard quality due to meaningful result images

Exact location of voids for repair

Short inspection times (approx. 5 seconds) for 100% production control

Suitable for automatic or manual inspection of foamed parts

Full traceability of inspection results (compatible also with: MES, EKS, …)

Extended field of view of the infrared camera to enable the inspection of the complete surface, even on curved parts

System self-check functions

Easiest integration into existing production processes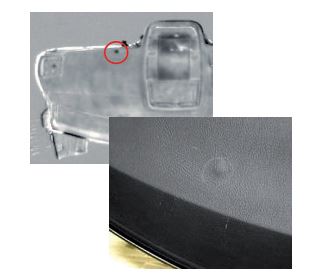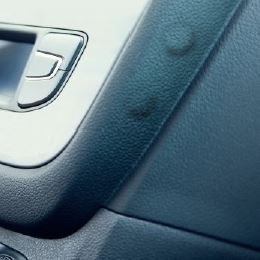 The manufacturing of foamed plastics involves several challenges. Foaming parts comprise air cavities which, when large enough and located close to the surface, can lead to critical material unevenness. Such product deficiencies can lead to high economic loses, not only due to repair costs, but also through loss of reputation. This is particularly true in the case of prestige objects such as cars, where the dashboard is permanently in the view of the driver. For this reason, foamed components, such as dashboards, must be checked during production as precisely as possible. However, the common methods for quality assurance in production are still manual and visual inspections, highly depending on the "human factor" and causing high error rates. In contrast, the inspection using active thermography with the DashboardCheck system currently means the worldwide only reliable assessment method to assure the quality of foamed parts. This technique enables not only a fast scan of the complete part, but assures also a very precise detection of critical voids in a non-destructive way.
Measuring Principle
The inspection is based on the analysis of a short thermal imaging sequence (of approx. 5 seconds). During the cooling phase of a freshly foamed part, a special infrared camera records the heat radiation emitted at its surface. Since the trapped air inside of a void has a poorer thermal conductivity than its surrounding material, air cavities actually block the flow of heat. This is why less heat appears at the surface on top of a void. Through the thermal image analysis by the DashboardCheck software, these cold spots are clearly displayed in the processed result images. Moreover, the operator gets information about the exact location of an air cavity, its size and depth.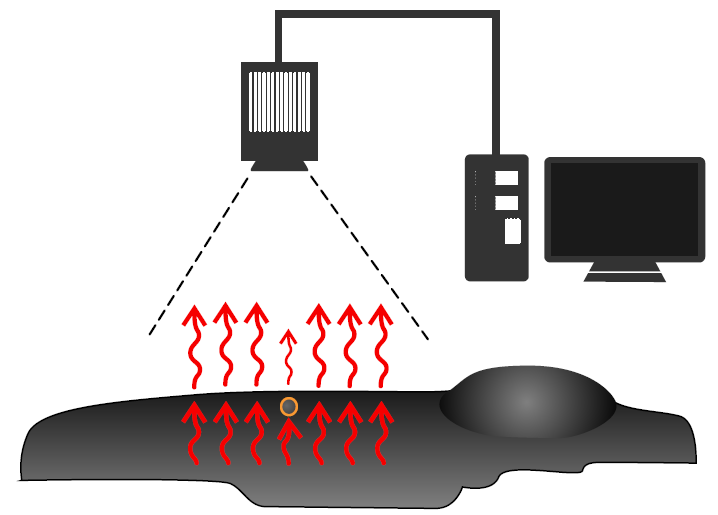 Principle of the dashboard inspection using active thermography
Easy Integration into Production
Our DashboardCheck system is consequently designed to allow an easy integration into any production line. The image on the right shows an example, where the measurements are performed automatically. Here the barcodes of the I-panels are read automatically when the parts are placed on a conveyor belt by a robot. A light barrier then starts the measuring process. The assessment of the measurement data can take place at any time later during the process. With the barcode of the part, the result image can be displayed at a different work-station to the operator, who then can classify the part as "O.K.", "Not O.K." or "Repair". For accurate traceability, all measurement data are automatically stored in a database with its associated barcode. The database server has various interfaces and can be easily integrated into all networks, so that all measured data can be retrieved from any location at any time.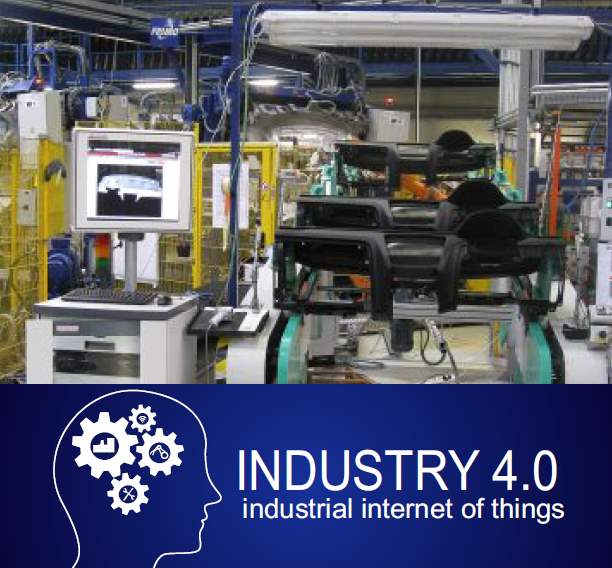 Industry 4.0 data management for 100% traceability