Plastic-Weld-Check
Thermal Imaging System for automated Weld-Inspection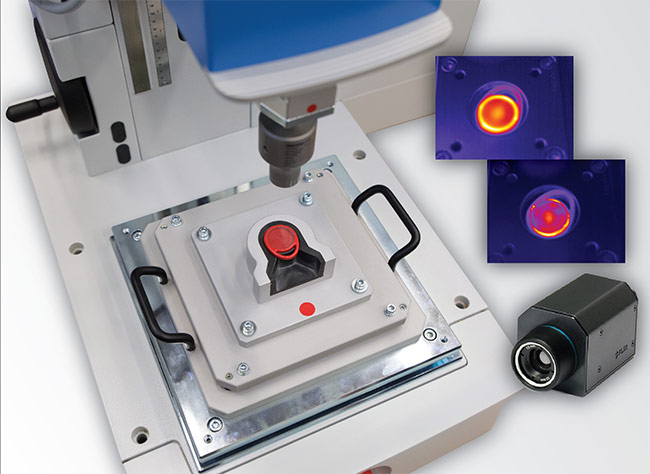 Key System Benefits:
100% Inspection
Verify Weld Quality
Ensure Repeatability and Part Uniformity
Statistical Process Control
Non-contact, High Speed Inspection
Validate Source Plastic Consistency
Request a Quote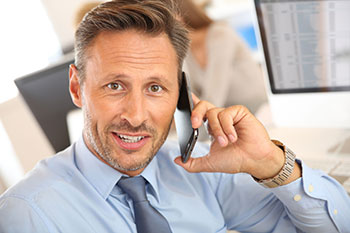 Get Started Today
Get in touch with our experts for a free consultation, or get a free quote. We will get back to you as quickly as possible.
Request a Quote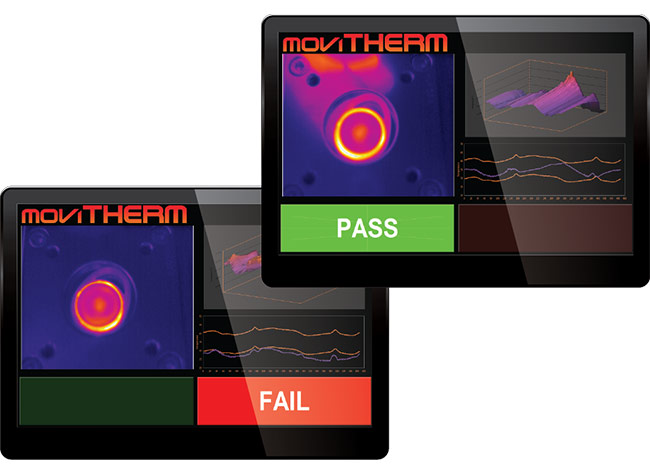 Ultrasonic Welding is a quick and economical way to join and seal plastic parts without fasteners, adhesives, or an external heat source. MoviTHERM PWC (Plastic Weld Check) Systems add value to your Ultrasonic Welding investment by verifying weld integrity in real-time, as new parts are produced.
The MoviTHERM PWC uses advanced thermal (IR) imaging to measure temperatures along the geometry of each weld. This data can be used to verify weld recipes, and track the consistency of your yield over time.
Start improving your process today!
Technical Data MoviTHERM Plastic-Weld-Check
PWC-320 System
PWC-640 System
IR Resolution
320 x 256 pixels
640 x 512 pixels
Lens Options (Field of View)
7.6˚, 13˚, 24˚, 48˚ or 63˚
6.2˚, 12.4˚, 25˚, 45˚ or 90˚
IR Frames per Second
60 fps (max)
30 fps (max)
Measurement Target
Temperature Ranges
High Resolution: -25˚C to 135˚C (-13 to 275˚F)
Extended Range: -40˚C to 550˚C (-40 to 1022˚F)
Temperature Resolution
0.05˚C (0.09˚F)
Analysis PC and Software

Panel PC w/Touchscreen
Optional NEMA4 Industrial Enclosure
Recipe Manager with programmable inspection regions
Data logging and image archiving
Temperature Trend Graph
24VDC discrete digital I/O
4-20mA (Current Loop) analog output
Industrial I/O & Communications Interface (Ethernet)