System Integration
Integration Services
We offer system integration services for all of our products and solutions. We realize that a thermal camera in and of itself is just a sensor and will not necessarily solve a problem. Therefore we offer our value added integration services to bridge the gap between simply offering a sensor and solving a real-world application problem. With over two decades of experience in automation, process control and monitoring using thermal imaging we offer a wealth of experience.
We work closely with your team, learn your application challenges and find the most cost effective way to integrate your new thermal imaging system into your process. Our engineering team is well familiar with a multitude of industrial interfaces. From simple discrete digital I/O, 4 to 20mA current loop to interfacing to programmable logic controllers (PLCs) via Ethernet/IP, ModBUS or OPC as well as MS SQL, Oracle or other common database solutions.
Whether you have a clean room or a harsh or hazardous industrial environment, our team is up to the task.
We design, build and test our electrical cabinets in-house as part of our system integration services. We always design our circuits with at least a 20% safety margin to assure that our system work reliably even under the most demanding conditions.
We offer cabinets made from different materials, such as fiberglass, poly-carbonate, powder coated aluminum or stainless steel. All components we integrate have the required regulatory certifications. We are familiar with hazardous location and also offer special purge & pressurization systems to make our electrical cabinets compliant with Class 1/Div I and Div II as well and Class 2/Div 1 and 2 locations. All of our purge and pressurization systems have the appropriate regulatory certifications and are backed by world-class suppliers.
We can even accommodate custom sheet metal work, paints and prints, if required.
Just in case our off-the-shelf solutions do not match your application requirements, we can either modify one of our existing software solutions or develop a custom solution for you. Our capabilities include software development for standard Window PC based systems, Windows for Embedded Systems, Web-based applications, Real-Time OS systems, Linux, Raspberry Pi, PLC with HMI as well as FPGA based embedded solutions.
We have a large collection of applications and functions that we have developed over the years. These serve as building blocks for our system integration services and help accelerate our software development and help you save costs.
---
Private Label Designs – OEM
Are you an OEM and want your own company logo on the software or system? No problem! We have helped a lot of our OEM customers with private label designs. We have designed many products and solutions and helped commercialize them. We can manufacture the solutions and systems for you and provide technical support and life cycle management.
We regularly install and commission our solutions throughout the US, Canada and sometimes internationally. This assures that all system connections are done properly and we are able to startup the system under real-world condition. This is the final test before turning the system over to our customer for daily operation. In case something is not working the way it was intended, our engineers are there to troubleshoot and fix any last minute issues.
Once the system is fully operational, we train system operators and maintenance personnel on how to use the system. We want our customers to be as self-sufficient with the new technology as possible. However, we are always there if support is needed.
---
Consulting
Sometimes the best first step in considering the implementation of a new technology is hiring an subject matter expert. MoviTHERM has more than 20 years of experience with solving thermal imaging application challenges. Who better to ask to take a closer look at your problem? Consulting is a great first step, if the answers are not clear in the beginning.
Will it work for my application?
Even with over two decades of experience, even we cannot always tell right away if a particular application will be successful. The physics involved are just too complex in certain scenarios. What is needed is a senior engineer with thermal imaging expertise, a thermal camera and a laptop to record and analyze the thermodynamics at play under real-world conditions. Collecting statistical data of the process is an invaluable tool in determining whether a fully automated thermal imaging system will yield the desired results. And, it is a low risk, low cost alternative to investing in a system that might not work to your full satisfaction.
You'll be amazed what we will uncover!
Very often, when we present our findings from our consulting visits, we and our customers learn new things about the process that nobody knew before. Sometimes a consulting visit alone can lead to significant process improvement recommendations. The lessons learned also quite often lead to a more applicable thermal imaging system.
MoviTHERM can use the lessons learned and make modifications to the system as needed before delivering it.
Request a Quote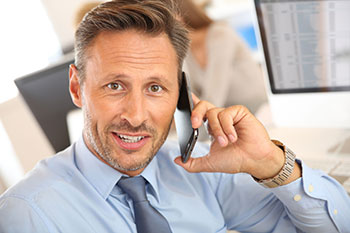 Get Started Today
Get in touch with our experts for a free consultation, or get a free quote about our system integration services. We will get back to you as quickly as possible.
Request a Quote