Non-Destructive Testing Feasibility Studies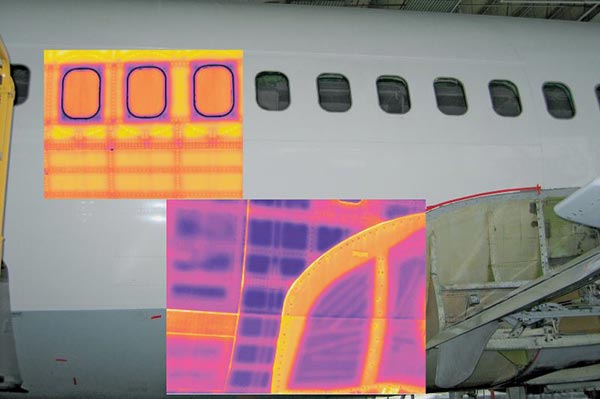 MoviTHERM has been selling Infrared Non-Destructive Test Systems for many years. Our process typically always starts with performing a feasibility study to evaluate the particular application under real-world conditions. The design of today's structural components is getting ever more intricate and complex. New exotic materials are being developed and made available for aerospace and other industrial customers. The part geometries become more challenging to inspect as well. It is for those reasons, that we here at MoviTHERM offer a low cost and low risk option to test out the inspection application before committing to a system purchase of a complete infrared non-destructive test system.
A feasibility study is the perfect first step to find the answer to "Will it work for my application?". It will also help analyze how long a measurement will take. This in turn will assist in gauging the achievable inspection throughput and aid with return on investment considerations.
How does it work?
The best way to get started is to give us a call and discuss your application, objectives and constraints. During this initial consultation, we will be able to recommend the best plan of action. In short, the process is as follows:
We discuss the scope of work.
We send a quotation for the scope of work.
Our customer either sends a purchase order or provides a credit card.
Our customer ships their sample(s).
We receive the sample(s)
We perform the feasibility study.
We create a results report.
We schedule a review meeting via web conference to discuss the results.
Request a Quote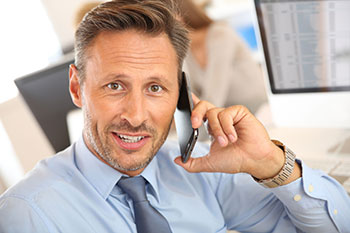 Get Started Today
Get in touch with our experts for a free consultation, or get a free quote. We will get back to you as quickly as possible.
Request a Quote
We need a Non-Disclosure Agreement in place, before we start. Is that a problem?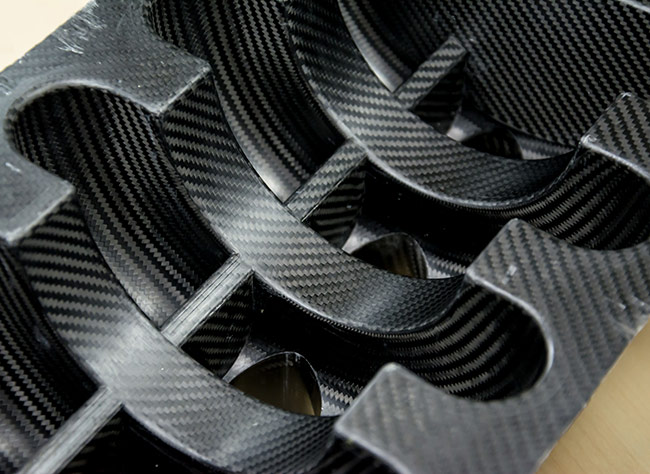 Not at all. We understand that most of our customers work on cutting-edge designs. Confidentiality is very important to us as well. We take great care of your parts and make sure that none of the disclosed information falls into the wrong hands. Just send us your standard NDA and we will review and process it within a couple of days.
Where will the feasibility study be performed?
We have an NDT Test Laboratory onsite at our location in Irvine, CA. All feasibility studies will be performed in our lab. If the parts are too large or can't be shipped to our lab for any reason, we can arrange performing that study onsite at our customer's location.
Can you perform the study onsite at our facility?
Yes. We understand that it is sometimes not feasible or practical to ship your components to us. In these circumstances, we can arrange to come to your facility.
Our parts are ITAR/Export controlled, is that an issue?
That is quite common, and we are used to ITAR regulations. MoviTHERM is a registered Government Contractor. We handle ITAR/Export controlled parts and thermal cameras daily.
What type of tests can MoviTHERM perform?
Our standard infrared non-destructive test setup allows us to perform Flash Thermography, Transient Thermography and Lockin Thermography using halogen and Xenon excitation. We also have the ability to perform an electrical excitation for electronics and photo-voltaic applications. Other excitation sources can be obtained in special use cases.
What part size can MoviTHERM handle?
We prefer to receive smaller test coupons to keep the feasibility study manageable. Ideally, we like parts that are no larger than 2ft x 2ft, if possible. However, we have handles parts on a much larger scale, such as 8ft – 12ft long helicopter rotor blades or entire vertical stabilizers of an aircraft etc.
How long does it take, before we receive our results?
This somewhat depends on how busy we are at the time of receiving your order. We serve all customers on a first come, first serve basis. Typically, we will be able to turn around your parts within 2-3 weeks or sooner. If you have an urgent need, we offer a rush service for an additional cost.
Can we visit MoviTHERM to observe the testing?
Of course! However, we like to get familiar with the parts first and perform some test measurements. That way we can make sure that your visit will be interesting and productive. Usually, we ask our customers to ship the parts a few days prior to their arrival.
How much does a feasibility study cost?
This depends on the scope of work. For a single part, no larger than 2ft x 2ft our studies start at $1,800, not including shipping.
Do you credit the study back towards a purchase of an NDT System?
Yes! We credit up to $2,500 back towards the purchase of one of our NDT Systems. The credit is good for up to 60 days of receiving the result report.
What sort of results report do we get?

We prepare our result reports in an MS PowerPoint presentation. This includes a photo of the measurement setup, the equipment and measurement method used. It also includes the measurement time and measurement size for a single measurement. We include the thermographic result images with our observations and comments as well. Upon completion of study, we schedule a web conference to go over the results and answer any of your questions.
What if we are just interested in a product demonstration?
We have a lot of great product demonstration videos on our website for Flash Thermography, Transient Thermography as well as Lockin Thermography.
Do you offer Infrared Non-Destructive Test Services?
Our business model focuses primarily on selling IR-NDT equipment to our customers. As this section explains, we provide feasibility testing services for the primary purpose of validating that Infrared Non-Destructive Testing is suitable for your components. In special circumstances, we may engage in limited service work. For instance, if a customer urgently needs to have some parts tested while waiting for their system to arrive. Call us to discuss your needs!