MoviTHERM IR-CAT
Capture – Analyze – Report
Capture & Analysis Toolkit for Thermal Cameras
Real time and offline Thermal Analysis

Snapshot Capture and Movie Recording

Difference Image for dynamic analysis

Chart, Graph, and Plot Reporting

Image Export to 16 bit PNG

Export Data to EXCEL

Enhanced Video Export

Region based emissivity correction

Flexible triggering options
Request a Quote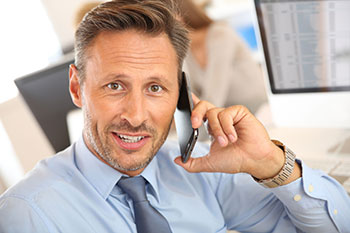 Get Started Today
Get in touch with our experts for a free consultation, or get a free quote. We will get back to you as quickly as possible.
Request a Quote
The MoviTHERM "IR-CAT" Capture Analysis Toolkit is a general-purpose thermal imaging platform for FLIR Infrared Cameras. The software toolset is optimized for research and development workflows. The easy-to-use GUI layout simplifies the tasks associated with capturing and analyzing thermal images and data.
The main workspace gives you immediate access to the most frequently used functions. You can choose from a variety of standard color palettes, and adjust the zoom to optimize your view of the inspection scene. Real-time image analysis — coupled with single image capture and real-time sequence recording — enable you to get the results you need. Whether you want to evaluate a real-time image stream or post-process your data for a closer look, the MoviTHERM IR-CAT offers the tools to get the job done.
Multiple inspection zones or "regions of interest" can be defined. Data from these regions can be plotted to the real-time trends display, or exported to a standard MS-Excel spreadsheet file for further analysis.
Advanced Features
The software includes several unique, advanced features for research and development tasks. For example, the advanced global and regional emissivity correction functions enable you to optimize the accuracy of your temperature measurements across the image. Local emissivity correction permits you to match the emissivity characteristics of different target materials in your inspection image. That way, the temperature readings will be reliable whether you are inspecting a homogenous object made of a single material, or an object composed of several different source materials.
Image Differencing
The powerful "Difference Image Function" enables you to quickly isolate the regions where temperatures are changing. The regions where temperatures remain constant will recede in the difference image. This enables you to focus your analysis on the most interesting, or the most critical regions.
Software Triggering
The ROI Trigger Feature allows you to trigger temperature alarms and events without requiring any external I/O hardware. Just set the trigger criteria and threshold based on the measured temperature in a region. When the trigger conditions are satisfied in the Region of Interest, the trigger action is executed. This feature can be used to capture images or data only when a pre-defined condition has been met, such as when the maximum temperature in a region exceeds a preset alarm limit.
Image Bay
The convenient Image Bay feature allows you to isolate specific images from a sequence, and separate them for further analysis. Just click to send the selected image to the Image Bay for further examination. Or save the entire Image Bay into a new sequence for further off-line analysis.
Export Data to MS-Excel
The "Export to Excel" function allows you to save real-time and offline data into a standard Microsoft Excel spreadsheet file. This opens your data sets up to the full range of graphing and analysis tools in Excel, and provides a convenient way to share your results with other team members, management, or even customers.
The MoviTHERM IR-CAT "Capture Analysis Toolkit" helps you get the results you need, quickly and easily.
MoviTHERM IR-CAT Thermal Imaging Software – Features
MoviTHERM IR-CAT Thermal Imaging Software – Technical Specifications