Pan-Tilt Unit-D300 Models
The PTU-D300 is a family of high-performance pan-tilt units that provide accurate real-time positioning of cameras, lasers, antenna, or other payloads to over 90 lbs. The PTU-D300 model family are fully weatherized, offer continuous pan rotation, internal wiring for payload signals, and are designed for harsh environments in fixed and mobile applications. The E Series models offer integral Ethernet/web interface, programmable ranges of motion, and improved motion control fidelity.
Fully weatherized (IP67)
Continuous pan rotation with internal wiring
Compact
Rugged
High Duty Cycles
Ideal for fixed or mobile applications
Optional Gig E to payload
Request a Quote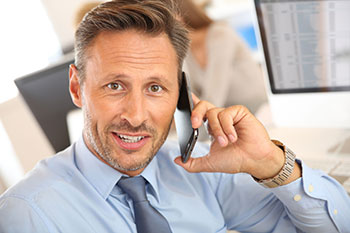 Get Started Today
Get in touch with our experts for a free consultation, or get a free quote. We will get back to you as quickly as possible.
Request a Quote
PTU-D300 Model Family Description
The PTU-D300 model family of full-sized computer-controlled pan-tilts are designed for a wide range of outdoor fixed and mobile applications. They are compact, rugged and offer an off-the-shelf solution for positioning of any type of small sensor or other payload. The D300 family has been proven over several years in a wide variety of fixed, ground vehicle, air, and sea applications in harsh environments.
The E Series models offer integral Ethernet/web interface, programmable ranges of motion, and improved motion control fidelity. For more information on the E-Series Models, click here.
The PTU-D300 models utilize stepper motors with an asymmetrical worm-gear design. The gear system is complete sealed in an oil bath for maximal performance under high duty cycles. The body of the pan-tilt is constructed from machined aluminum and provides very rigid, repeatable positioning. The controller is fully integrated and the units provide a single weatherized mil-style connector for power, pan-tilt and payload signals.
Payloads can be mounted on the sides and/or top (multiple bracket configurations available). The RF configuration provides continuous pan rotation for antenna applications, with a rotary joint providing a single DC-18GHz RF pass-through channel, in addition to a slip-ring for other signal pass-throughs.
The inertial stabilization module (ISM) configuration uses an integrated gyro to actively control the pan-tilt to maintain the current pointing angle. This provides for improved camera images and communications links to be maintained from moving platforms including ground vehicles, boats, and aircraft. A real-time control interface is available through the ISM to support user joystick control, tracking and other applications in stabilized mode.
The built-in command set offers both ASCII and binary formats. This command set supports real-time control at very high command rates with very low and predictable latencies. The rich command set provides fine-grained control of position (absolute and relative), velocity, acceleration and other unit functions. The optional Geo-Pointing Module also provides an Ethernet/IP interface for control of the pan-tilt units.
Features & Benefits
| Feature | Benefit to OEM's and Systems Integrators |
| --- | --- |
| Complete and proven control interface; Flexible mounting for single and multi-part payloads; Built-in RS-232/485 | Reduce development/integration time |
| Proven system component; headroom for broad feature set | Minimize technical risk |
| High level, full-featured real-time command protocol | Speed time to market |
| Low-cost, off-the-shelf solution readily available; Fast integration with other system elements | Minimize development cost |
| Rugged design; Supports 100% duty cycles | Lower cost of operation |
| Fully sealed, weatherized design (IP67); Wide temperature ranges. | Reliable harsh weather operation |
| Optional Gig E to payload benefit | Eliminate external cables |
D300E
D300E GigE
D300-RF
D300E-ISM
D300E-EX
D300E-HS
Max Payload (Lbs.)
35/70 (top/side)
35/70 (top/side)
35/70 (top/side)
40/20 (top/side)
60/90 (top/side)
25/40 (top/side)
Position Resolution
(°)*
0.006
0.006
0.006
0.006
0.003
0.012
pan / 0.006 tilt
Max Speed (°/Sec)
50
50
50
50
22
90 pan
/ 50 tilt
Weight (Lbs.)
28
28
32
28
26
26
Stabilization
No
Option
Option
Yes
No
No
Payload Bracket
Top+Side, Top+Dual-side
Top+Side, Top+Dual-side
Top+Side, Top+Dual-side
Top+Side, Top+Dual-side
Top+Dual-side
Top+Dual-side
Payload Pass-throughs
9-13
Gigibit Ethernet Configerable
RF
(DC-18GHz) plus 9
9-13
9-13
9-13
Features
Ethernet, programmable motion ranges
Ethernet, programmable motion ranges
Single RF pass through channel
Inertial stabilization, Ethernet, programmable ranges
Ethernet, programmable motion ranges
High speed pan, Ethernet, programmable ranges
View Model
View Model
View Model
View Model
View Model
View Model