PTU D100E ISM- Low-Cost Stabilized Pan-tilt
The PTU D100E ISM integrates a powerful, low-cost MEMs gyro to provide active inertial stabilization of any type of payload. Stabilization improves images while on the move and allows communications links to be maintained from air, ground, or sea platforms. The PTU D100E ISM is available in most of the PTU-D100E configurations, making it an ideal OEM platform for a wide range of applications.
Payloads to 20 lbs (stabilized)
Integrated slip-ring for 360-continuous pan rotation (option)
Small form-factor
Light weight
Position resolution down to 0.0075°
Pan speeds up to 120° / Sec.
Wide range DC voltage input
Request a Quote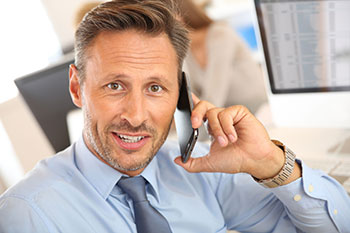 Get Started Today
Get in touch with our experts for a free consultation, or get a free quote. We will get back to you as quickly as possible.
Request a Quote
Pan-Tilt Unit D100E ISM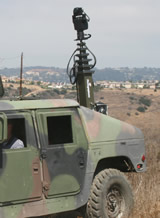 The PTU-D100E-ISM provides stabilized pointing for virtually any type of payload. The integrated MEMs sensor is used by the ISM processing module to measure platform motion in real-time, and to dynamically control the pan-tilt to compensate for unwanted motion. Its light weight make it suitable for airborne as well as fixed or ground mobile/portable applications. The real-time control interface allows applications to dynamically control the PTU-D100E-ISM while stabilized, to support applications such as slew-to-queue, video tracking, antenna tracking, and more.
The controller is fully integrated. A single mil-style connector provides power and pan-tilt control, as well as pass through of payload signals via the integrated slip-ring. Integrated flex-circuitry absorbs tilt motion for all internal wiring to provide long life over high duty cycles.
The built-in command set offers both ASCII and binary formats. This command set supports real-time control at up to 60 commands/second with very low and predictable latencies. The rich command set provides fine-grained control of position (absolute and relative), velocity, acceleration and other unit functions. The optional Geo-Pointing Module also provides an Ethernet/IP interface for control of the pan-tilt units.
Pan-Tilt Unit D100E ISM Specifications
| | |
| --- | --- |
| Max Payload Weight | 20 lbs. side mount, 12 lbs. top mount |
| Position Resolution (°)* | 0.0075° |
| Min Pan Speed | 0.0075° / Sec. |
| Max Pan Speed | 120° / Sec. |
| Min Tilt Speed | 0.0075 °/ Sec. |
| Max Tilt Speed | 120° / Sec. |
| Pan Range | Nx360-continous optional) |
| Tilt Range | -30°/+90° |
| Weight | ~20 lbs |
| Height | 13.63″ (with top bracket) |
| Operating Voltage | 12-30VDC |
| Environmental | IP67 |
| Operating Temperature | -30°C to +70°C |
* Pan-tilts support 1/2, 1/4, and 1/8 microstep modes as well as autostep mode, all software configurable. Quoted resolutions are for 1/8 step mode. Firmware default is 1/2 step. Torque and speeds are somewhat reduced at 1/4 and 1/8 step modes.