MoviTHERM I/O Series
Intelligent I/O Module for FLIR® Cameras
The MoviTHERM MIO Series Intelligent I/O solutions are designed to to turn FLIR® Cameras instantly into a complete remote monitoring system. Easy to setup, easy to configure. The quick and easy way to your thermal imaging solution out of the box.
Remote Monitoring simplified.
Temperature Monitoring & Alarming
with the MoviTHERM MIO
Get an overview of the features and functions of the MoviTHERM MIO Series of Intelligent I/O Module for FLIR® Cameras. Learn how to configure the MoviTHERM MIO module and the FLIR AX8 camera to monitor temperature and give an alarm at a certain temperature.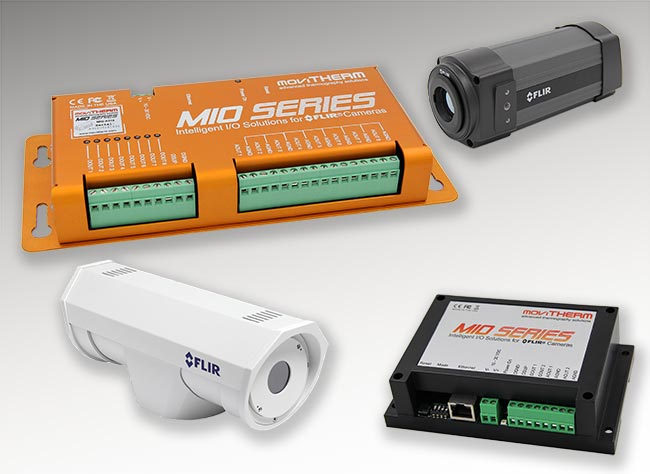 Features
For FLIR® A310(f) Cameras
Monitor 1 or up to 7 Cameras
Configure Alarms via built-in Web Server
Digital Outputs (24VDC)
4-20mA Outputs
Ethernet Connectivity
Scalable up to 100+ Cameras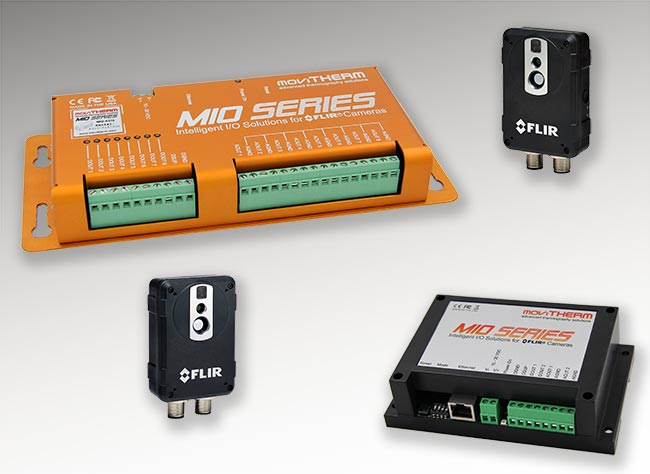 Features
For FLIR® AX8 Cameras
Monitor 1 or up to 7 Cameras
Configure Alarms via built-in Web Server
Digital Outputs (24VDC)
4-20mA Outputs
Ethernet Connectivity
Scalable up to 100+ Cameras
Features
For FLIR® A310 PT Cameras
Monitor 1 or up to 7 Cameras
Configure Alarms via built-in Web Server
Digital Outputs (24VDC)
4-20mA Outputs
Ethernet Connectivity
Scalable up to 100+ Cameras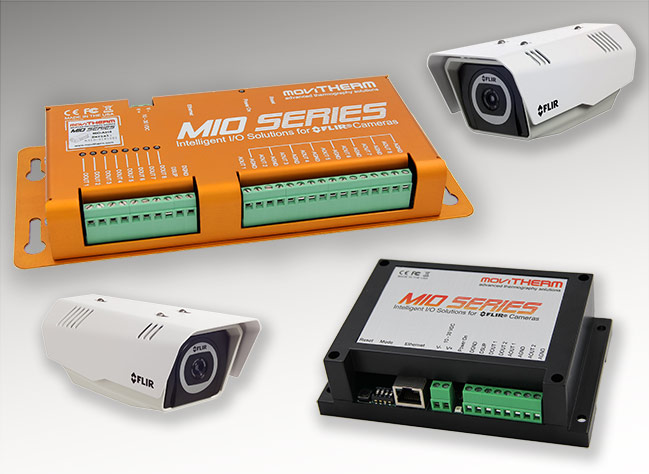 Features
For FLIR® FC-Series R Cameras
Monitor 1 or up to 7 Cameras
Configure Alarms via built-in Web Server
Digital Outputs (24VDC)
4-20mA Outputs
Ethernet Connectivity
Scalable up to 100+ Cameras