FLIR X6800sc, X6900sc, and X6900sc SLS
High-Speed, High Sensitivity Cameras for R&D and Science Applications
The FLIR X6800sc, X6900sc, and X6900sc SLS are fast, highly sensitive infrared cameras designed for scientists, researchers, and engineers. With advanced triggering and on-camera RAM/SSD recording, these camera offers the functionality to stop motion on high speed events both in the lab and at the test range.
The X6900sc MWIR and X6900sc SLS LWIR cameras offer blazing-fast 1004 frame rates at full 640 x 512 thermal resolution. These cameras record full window data to on-camera RAM for up to 26 sec. – perfectly blending the latest high speed visible camera features with the outstanding thermal technology you expect from FLIR. Choose the FLIR X6900sc SLS, with its longwave Strained layer superlattice (SLS) detector, for 12.6x faster integration speeds at a given temperature range than the X6900sc MWIR.
The X6800sc MWIR camera offers fast frame rates too – up to 502 fps at full resolution – but can record to on-camera RAM for more than 51 seconds with zero dropped frames. Play back from internal RAM or save to the removable FLIR DVIRTM solid-state drive in just 90 seconds and be ready to begin a new recording.
Request a Quote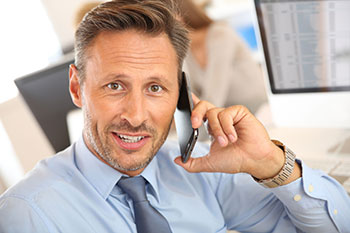 Get Started Today
Get in touch with our experts for a free consultation, or get a free quote. We will get back to you as quickly as possible.
Request a Quote
FLIR X6800sc, X6900sc, and X6900sc SLS Features
Captures 640 x 512 data at up to 1004 fps (X6900sc)
On-camera full-frame recording to RAM for up to 51 sec. (X6800sc)
Minimum integration times down to 270 ns
Multiple digital data outputs of GigE simultaneously with CL and CXP
Advanced timing and triggering options, automatic filter recognition
Thermal sensitivity of <20 mK (InSb) / <40 mK (SLS), for detecting subtle temperature changes
Works seamlessly with FLIR ResearchIR Max or third-party software, such as MATLAB
FLIR X6800sc, X6900sc, & X6900sc SLS Camera Optics
| Focal Length | FOV | F Number | Spectral Band | Minimum Working Distance |
| --- | --- | --- | --- | --- |
| 17 mm | 50.4° x 41.3° | f/2.5 | 3.0 – 5.0 µm | 60 mm |
| 25 mm | 35.5° x 28.7° | f/2.5 | 3.0 – 5.0 µm | 200 mm |
| 50 mm | 18.2° x 14.6° | f/2.5 | 3.0 – 5.0 µm | 500 mm |
| 100 mm | 9.1° x 7.3° | f/2.5 | 3.0 – 5.0 µm | 3 mm |
| 200 mm | 4.6° x 3.7° | f/2.5 | 3.0 – 5.0 µm | 5 mm |
| 25 mm | 35.5° x 28.7° | f/2.5 | 1.5 – 5.0 µm | 200 mm |
| 50 mm | 18.2° x 14.6° | f/2.5 | 1.5 – 5.0 µm | 500 mm |
| 100 mm | 9.1° x 7.3° | f/2.5 | 1.5 – 5.0 µm | 3 mm |
| 1x Close-up | 16 mm x 12.8 mm | f/4.1 | 3.0 – 5.0 µm | 50.8 mm |
| 4x Close-up | 4 mm x 3.2 mm | f/4.1 | 3.0 – 5.0 µm | 38.1 mm |
FLIR X6800sc, X6900sc, & X6900sc SLS Camera Specifications
Model Number
X6800sc MWIR
X6900sc MWIR
X6900sc SLS LWIR
System Overview
Detector Type
FLIR Indium Antimonide (InSb)
Strained layer superlattice (SLS)
Spectral Range
3.0 – 5.0 µm or 1.5 – 5.0 µm
7.5 – 12.0 µm
Resolution
640 x 512
Detector Pitch
25 µm
Electronics
Synchronization Modes
Sync-in, Sync-out
Genlock, IRIG-B, Sync-in, Sync-out
Image Time Stamp
Hi resolution time stamp, sync to internal clock
High resolution timestamp, sync to internal clock or IRIG-B
Integration Time
270 ns
Frame Rate (Full Window)
Programmable; 0.0015 Hz to 502 Hz
Programmable; 0.0015 Hz to 1004 Hz
Subwindow Mode
Flexible windowing (steps of 32 columns, 4 rows)
Dynamic Range
14-bit
Radiometric Data Streaming
Simultaneous Gigabit Ethernet (GigE Vision®), Camera Link Full
Simultaneous Gigabit Ethernet (GigE Vision®), Camera Link Full, CoaXPress (CXP)
Standard Video
HDMI
HDMI, HD-SDI, Composite
Command and Control
GigE, USB, RS-232, Camera Link
GigE, USB, RS-232, Camera Link, CXP (GenICam protocol supported over GigE or CXP)
Temperature Measurement
Standard Temperature Range
-20°C to 350°C (-4°F to 662°F)
-20°C to 650°C (-4°F to 1200°F)
Optional Temperature Range
Up to 3,000°C (5,432°F)
Accuracy
+/- 1C or +/-1% of reading*
General
Operating Temperature Range
-20°C to 50°C (-4°F to 122°F)
*Valid for 0 to +3000C on standard lens & filter configurations only
FLIR X6800sc & X6900sc & X6900sc SLS Camera Product Literature