FLIR A6250sc SWIR InGaAs Infrared Camera
The FLIR A6250sc is equipped with an Indium Gallium Arsenide (InGaAs) detector that makes phenomena in the 0.9 to 1.7 μm or optional 0.4 to 1.7μm waveband visible. The camera produces crisp thermal images of 640 × 512 pixels. It provides great image detail and small spot size for target detection and accurate measurements.
Frame rate output can be adjusted from 0.015Hz to the maximum frame rate at a given window size and integration time with better than 0.1Hz resolution. Sub window modes allow the user to select a subset of the total image to be read out, resulting in faster frame rates. The smart external triggering features allows synchronization of the image capture to the most fleeting of events.
Get in touch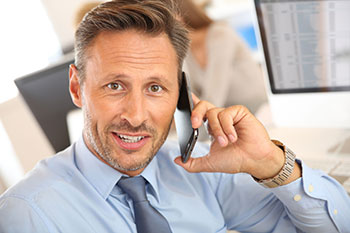 Get Started Today
Get in touch with our experts for a free consultation, or get a free quote. We will get back to you as quickly as possible.
Get in touch
FLIR A6250sc SWIR InGaAs Infrared Camera Features
Ingaas detector operating in the 0.9 to 1.7 μm or optional 0.4 to 1.7μm waveband
Excellent image quality: 640 x 512 pixels
High sensitivity
Synchronization: with other instruments
Control over genicam or matlab
Specifications of A6250sc SWIR InGaAs Infrared Camera
Model Number

FLIR A6250sc SWIR

Detector

Detector Type
Indium Gallium Arsenide (InGaAs)
Spectral Range
0.9 – 1.7 μm or 0.4 – 1.7 μm
Resolution
640 × 512
Detector Pitch
25 µm
Noise (NEI)
1.5E-9 W/cm2 (Low Gain)
5.0E-10 W/cm2 (High Gain)
Quantum Efficiency
>80% from 1 to 1.6 μm
Well Capacity
Low Gain: 2.5 M electrons
High Gain: 0.075 M electrons
Operability
99.5% (99.8% typical)
Sensor Cooling
TEC (0 – 20°C)

Electronics / Imaging

Readout
Snapshot
Readout Modes
Asynchronous Integrate While Read; Asynchronous Integrate Then Read
Synchronization Modes
Sync In, Sync Out, Trigger In
Integration Time
5 μs to 687 seconds
Frame Rate (Full Window)
Programmable 0.0015Hz to 125Hz
Subwindow Modes
User Defined Size, Centered in Image
Max Frame Rate
25kHz (64 x 4)
Dynamic Range
14-bit
Digital Data Protocol
GigE Vision 2.0 (@ Min Window)
Analog Video
NTSC, PAL
Command and Control
GenICam, RS-232

Measurement

Optional Temperature Calibration
Call for Details

Optics

Camera f/#
Lens Dependant
Available Lenses
25 mm, 50 mm, 100 mm
Focus
Manual
Filtering
Behind the Lens

Image Presentation

Analog Palettes
Selectable 8-bit
AGC
Manual, Linear, Plateau Equalization, DDE
Zoom
Video Zoom is Auto Selected:
1x for Full and 1/2 window, 2x for 1/4 window

General

Operating Temperature Range
-30°C to +50°C (-40°F to 122°F )
Storage Temperature Range
-55°C to 80°C (-67°F to 176°F)
Altitude
0 to 10,000 Feet Operational; 0 to 70,000 Feet Non-Operational
Shock / Vibration
40 g , 11 msec ½ sine pulse / 4.3 g RMS Random Vibration, All 3 Axis
Power
24 VDC ( < 50 W steady state)
Weight without Lens
5 lbs
Size (L × W × H ) w/o Lens
8.5 × 4.0 × 4.3" / 21.6 × 10.2 × 10.9cm
Mounting
2 × ¼" -20, 1 × 3/8" – 16, 4 × 10/24
| | | | |
| --- | --- | --- | --- |
| Focal Length | FOV | F Number | Spectral Band |
| 25 mm | 22° x 17° | f/1.4 | 0.9 – 1.7 µm |
| 50 mm | 11° x 9° | f/1.4 | 0.9 – 1.7 µm |
| 100 mm | 9.15° x 7.32° | f/1.4 | 0.9 – 1.7 µm |
FLIR A6200SC Short Wave IR Camera Introduction