FLIR FC-Series R
Fixed Mount Thermal Imaging Camera for Condition Monitoring and Fire Prevention
Fixed Network Thermal Cameras
The FLIR FC-Series R features on-board, non-contact temperature measurement capabilities for fire detection, safety, and thermal monitoring of substations, waste disposal, and valuable equipment. FC-Series R combines state-of-the-art image detail and on-board video analytics. FC-Series R provides reliable detection and flexible alarming options by email, web and mobile apps, edge image storage, digital outputs, or VMS event notifications.
more ...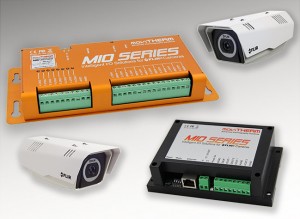 Compatible with MoviTHERM MIO-FCR
The MIO series I/O modules allow the design of robust industrial monitoring applications. The industry standard 4 to 20 mA interface and 24DC alarm outputs of the MoviTHERM MIO Series Intelligent I/O module provide a cost effective remote monitoring solution.
more ...
Request a Quote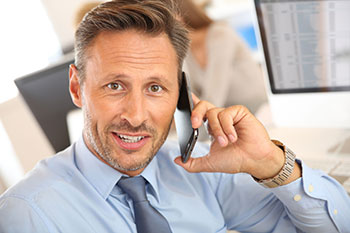 Get Started Today
Get in touch with our experts for a free consultation, or get a free quote. We will get back to you as quickly as possible.
Request a Quote
On-board temperature measurement & alarms
Calibrated for fire detection, safety, and thermal monitoring of equipment
On-screen temperature value displays
Up to four temperature measurement tools – spots or boxes
Flexible integration tools allow temperature data and alarms to be integrated into a wide variety of external monitoring and control systems
Feature-rich edge analytics
Powerful on-board analytics capable of classifying human or vehicle intrusions
Multiple alarm notification options, including email, digital outputs or VMS alarms
Ideal for use with third-party analytics, including those provided by FLIR's partners around the world
Camera configuration via web interface, FSM PC application or mobile apps
ONVIF compliant – interoperable with most video management systems
Rugged industrial design
Durable enclosure protects camera from dust, water, and is submersible up to one meter
Thermal cameras with both IP66 and IP67 ratings. Plus it's shock, vibration, and corrosion-resistant
Multiple fields of view and resolution options; supports optimal camera selection and deployments
PoE, AC and DC inputs, analog and network outputs
Camera Model
FC-Series R
Array Format (NTSC)
640 x 480
Detector Type
Long-Life, Uncooled VOx Microbolometer
Effective Resolution
307,200
Pixel Pitch
17 µm
Field of View
FC-645 R: 45° × 37° (13 mm)
FC-632 R: 32° × 26° (19 mm)
Zoom
Continuous E-zoom, up to 4X
Spectral Range
7.5 μm to 13.5 μm
Focus Range
Athermalized, focus-free
Temperature Measurement
Measurement Range
-10°C to 110°C
Measurement Accuracy
+/-5°C or 5% of reading
Outputs
Composite Video NTSC or PAL
Yes; Hybrid system with IP & Analog video
Video over Ethernet
Two independent channels of H.264, MPEG-4 & M-JPEG
Streaming Resolution
D1: 720×576, 4CIF: 704×576, Native: 640×512, Q-Native: 320×256, CIF: 352×288, QCIF: 176×144
Control
Ethernet
Yes
External Analytics Compatible
Yes
Network APIs
Nexus SDK for comprehensive system control and integration
Nexus CGI for http command interfaces ONVIF Profile S
General
Weight
4.0 lb (1.8 kg) w/o sun shield
4.8 lb (2.2 kg) w/sun shield
Dimensions (L, W, H)
9.2" x 4.6" x 4.1" w/o sun shield
10.8" x 5.4" x 4.4" w/ sun shield
Input Voltage (Consult product manuals for feature/power
requirements)
11-44 VDC (no lens heaters)
16-44 VDC (w/lens heaters)
14-32 VAC (no lens heaters)
16-32 VAC (w/lens heaters)
PoE (IEEE 802.3af-2003)
PoE+ (IEEE 802.3at-2009)
Power Consumption (Consult product manuals for detailed power
requirements)
24 VDC 5 W nominal
21 W peak (w/heaters)
24 VAC
8 VA nominal
29 VA peak (w/heaters)
Approvals
FCC Part15, Subpart B, Class B
CE: EN 55022 Class B
Surge Immunity on AC Power Lines
EN 55024: 2010 and 55022: 2010 to 4.0kV on AC aux power lines
Surge Immunity on Signal Lines
EN 55024: 2010 and 55022: 2010 to 4.0kV
Environmental
IP Rating
IP66 & IP67
Operating Temperature Range
-50°C to 70°C (continuous operation) -40°C to 70°C (cold start)
Storage Temperature Range
-55°C to 85°C
Humidity
0-95% relative
Shock
MIL-STD-810F "Transportation"
Vibe
IEC 60068-2-27
Image Optimization Features
Thermal AGC Modes
Auto AGC, Manual AGC, Plateau Equalization AGC, Linear AGC, Auto Dynamic Detail Enhancement (DDE), Max Gain Setting
Thermal AGC Region of Interest (ROI)
Default, Presets and User definable to insure optimal image quality on subjects of interest
Image Uniformity Optimization
Automatic Flat Field Correction (FFC) Thermal and Temporal Triggers
FLIR FC-Series R Product Literature