FLIR A310 f
Fixed Mount Thermal Imaging Camera for Condition Monitoring and Fire Prevention
FLIR A310 f thermal cameras can be installed almost anywhere to monitor the condition of your critical equipment and other valuable assets. Designed to help safeguard your plant and measure temperature differences, they allow you to see problems before they become costly failures — preventing downtime and enhancing worker safety.
FLIR A310 f is ideal for various applications that require temperature measurement capabilities including: substation, transformer, waste bunker, and coal pile monitoring.
more ...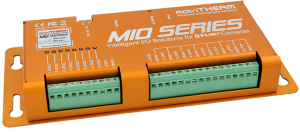 Compatible with MoviTHERM MIO-A310
The MIO series I/O modules allow the design of robust industrial monitoring applications. The industry standard 4 to 20 mA interface and 24VDC alarm outputs of the MoviTHERM MIO Series Intelligent I/O module provide a cost effective remote monitoring solution.
more ...
Request a Quote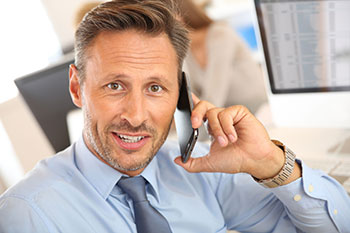 Get Started Today
Get in touch with our experts for a free consultation, or get a free quote. We will get back to you as quickly as possible.
Request a Quote
Excellent Image Quality
FLIR A310 f contains an uncooled Vanadium Oxide (VOx) microbolometer detector, producing crisp, 320 x 240 resolution thermal images and making small temperature differences clearly visible. The camera features a built-in lens with motorized focus, the ability to stream video over Ethernet to view live images on a PC, communication and power over Ethernet cable, and can be controlled remotely over the Web and TCP/IP protocol.
Built-In Analysis And Alarm Functions
FLIR A310 f comes standard with built-in analysis functions like spot, area measurement, and temperature difference. Alarms can be set to go off as function of analysis, internal temperature or digital input. The camera automatically sends analysis results, IR images, and more as an e-mail on schedule or at alarm. Autonomous dispatch of files or e-mails, acting as an FTP- or SMTP-client is possible. Since FLIR A310 f is Ethernet/IP and Modbus TCP compliant, analysis and alarm results can easily be shared to a PLC. Digital inputs/outputs (are available for alarms and control of external equipment. An image masking function allows you to select only the relevant part of the image for your analysis.
Designed for use in harsh environments
A310 f is an extremely rugged system that meets IP66 requirements, protecting the camera from dust and water.
High Temperature Options
For high temperature applications the camera can be calibrated for high temperature ranges.
FLIR P/N
Description
T197000
High temperature option +1200°C (+2192°F)

+200°C to +1200°C (+392°F to +2192°F)

T129252
Special temperature range –20 to +700°C

–20 to +120°C (–4 to +248°F)
0 to +700°C (+32 to +1292°F)

T129253
Special temperature range –20 to +500°C

–20 to +120°C (–4 to +248°F)
–20 to +500°C (–4 to +932°F)

T129254
High temperature measurement option –20 to +2000°C

–20 to +120°C (–4 to +248°F)
0 to +500°C (+32 to +932°F)
+300 to +2000°C (+572 to +3632°F)
System Overview
FLIR A310 f
IR resolution
320 × 240 pixels
Thermal sensitivity/NETD
< 0.05°C @ +30°C (+86°F) / 50 mK
Field of view (FOV)
FLIR A310f 15°: 15° × 11.25°   (FLIR Part Number 61201-1102)
FLIR A310f 25°: 25° × 18.8°   (FLIR Part Number 61201-1103)
FLIR A310f 45°: 45° × 33.8°   (FLIR Part Number 61201-1104)
FLIR A310f 6°: 6° × 4.5°   (FLIR Part Number 61201-1101)
FLIR A310f 90°: 90° × 73°   (FLIR Part Number 61201-1105)
Minimum focus distance
FLIR A310f 15°: 1.2 m (3.93 ft.)
FLIR A310f 25°: 0.4 m (1.31 ft.)
FLIR A310f 45°: 0.20 m (0.66 ft.)
FLIR A310f 6°: 6° × 4.5°
FLIR A310f 90°: 20 mm (0.79 in.)
Focal length
FLIR A310f 15°: 30.38 mm (1.2 in.)
FLIR A310f 25°: 18 mm (0.7 in.)
FLIR A310f 45°: 9.66 mm (0.38 in.)
FLIR A310f 6°: 76 mm (3.0 in.)
FLIR A310f 90°: 4 mm (0.157 in.)
Spatial resolution (IFOV)
FLIR A310f 15°: 0.82 mrad
FLIR A310f 25°: 1.36 mrad
FLIR A310f 45°: 2.45 mrad
FLIR A310f 6°: 0.33 mrad
FLIR A310f 90°: 6.3 mrad
Lens identification
Automatic
F-number
1.3
Imaging and optical data
Image frequency
30 Hz
Focus
Automatic or manual (built in motor)
Zoom
1–8× continuous, digital, interpolating zooming on images
Detector data
Detector type
Focal Plane Array (FPA), uncooled microbolometer
Spectral range
7.5–13 μm
Detector pitch
25 μm
Detector time constant
Typical 12 ms
Measurement
Object temperature range
–20 to +120°C (–4 to +248°F)
0 to +350°C (+32 to +662°F)
* High Temperature Options available, see Features tab
Accuracy
±4°C (±7.2°F) or ±4% of reading
Measurement analysis
Spotmeter
10
Area
10 boxes with max./min./average/position
Isotherm
1 with above/below/interval
Measurement option
Measurement Mask / Filter Schedule response: File sending (ftp),
email (SMTP)
Difference temperature
Delta temperature between measurement functions or reference
temperature
Reference temperature
Manually set or captured from any measurement function
Atmospheric transmission correction
Automatic, based on inputs for distance, atmospheric temperature and
relative humidity
Optics transmission correction
Automatic, based on signals from internal sensors
Emissivity correction
Variable from 0.01 to 1.0
Reflected apparent temperature correction
Automatic, based on input of reflected temperature
External optics/ windows correction
Automatic, based on input of optics/window transmission and
temperature
Measurement corrections
Global and individual object parameters
Alarm
Alarm functions
6 automatic alarms on any selected measurement function, Digital In,
Camera temperature, timer
Alarm output
Digital Out, log, store image, file sending (ftp), email (SMTP),
notification
Ethernet
Ethernet
Control, result and image
Ethernet, type
100 Mbps
Ethernet, standard
IEEE 802.3
Ethernet, connector type
RJ-45
Ethernet, communication
TCP/IP socket-based FLIR proprietary
Ethernet, video streaming
MPEG-4, ISO/IEC 14496-1 MPEG-4 ASP@L5
Ethernet, image streaming
16-bit 320 × 240 pixels @ 7-8 Hz- Radiometric
Ethernet, power
Power over Ethernet, PoE IEEE 802.3af class 0
Ethernet, protocols
Ethernet/IP, Modbus TCP, TCP, UDP, SNTP, RTSP, RTP, HTTP, ICMP,
IGMP, ftp, SMTP, SMB (CIFS), DHCP, MDNS (Bonjour), uPnP
Set-up
Color palettes
Color palettes (BW, BW inv, Iron, Rain)
Set-up commands
Date/time, Temperature°C/°F
Storage of images
Storage media
Built-in memory for image storage
File formats
Standard JPEG, 16-bit measurement data included
Digital input/output
Digital input, purpose
Image tag (start/stop/general), Input ext. device (programmatically
read)
Digital input
2 opto-isolated, 10–30 VDC
Digital output, purpose
As function of ALARM, Output to ext. device (programmatically set)
Digital output
2 opto-isolated, 10–30 VDC, max 100 mA
Digital I/O, isolation voltage
500 VRMS
Digital I/O, supply voltage
12/24 VDC, max 200 mA
Digital I/O, connector type
6-pole jackable screw terminal
Power system
External power operation
The camera operates on 12/24 VDC, 9 W max. (allowed range: 10-30
VDC) and heaters on 24 VDC, 25 W max. In total: 34 W.
External power, connector type
2-pole jackable screw terminal
Voltage
Allowed range 10–30 VDC
Environmental data
Operating temperature range
–25°C to +50°C (–13°F to +122°F)
Storage temperature range
–40°C to +70°C (–40°F to +158°F)
Humidity (operating and storage)
IEC 60068-2-30/24 h 95% relative humidity +25°C to +40°C (+77°F to
+104°F)
EMC
• EN 61000-6-2 (Immunity)
• EN 61000-6-3 (Emission)
• FCC 47 CFR Part 15 Class B (Emission)
Encapsulation
IP 66 (IEC 60529)
Bump
5 g, 11 ms (IEC 60068-2-27)
Vibration
2 g (IEC 60068-2-6)
Physical data
Weight
5 kg (11.0 lb.)
Size (L × W × H)
460 × 140 × 159 mm (18.1 × 5.5 × 6.3 in.)
Base mounting
TBA
Housing material
Aluminum
System features
External power operation (heater)
24 VDC, 25 W max.
External power, connector type (heater)
2-pole jackable screw terminal
Voltage (heater)
Allowed range 21-30 VDC
Automatic heaters
Clears window from ice
Shipping information
List of contents
Cardboard box, Infrared camera with lens and environmental, housing,
FLIR Sensors Manager download card, FLIR Tools & Utilities CD-ROM, Lens
cap, Printed documentation, Small accessories kit, User documentation
CD-ROM
FLIR A310 f Product Literature