FLIR G300 pt
Multi-Sensor Optical Gas Imaging Cameras for Continuous Gas Leak Detection
Optical gas imaging cameras from FLIR can visualize and pinpoint gas leaks. With an optical gas imaging camera it is easy to continuously scan installations that are in remote areas or in zones that are difficult to access.
Continuous monitoring means that you will immediately see when a dangerous or costly gas leak appears so that immediate action can be taken. Optical gas imaging (OGI) cameras are widely used in industrial settings such as oil refineries natural gas processing plants, offshore platforms, chemical/ petrochemical industries, and biogas and power generation plants.
OGI cameras like the FLIR G300 pt can detect harmful VOC (volatile organic compounds) that can seriously harm the environment.
Field of view and video standard options :
FLIR G300 pt 14.5° NTSC Part Number 65502-0101
FLIR G300 pt 14.5° PAL Part Number 65501-0101
FLIR G300 pt 24° NTSC Part Number 65502-0102
FLIR G300 pt 24° PAL Part Number 65501-0102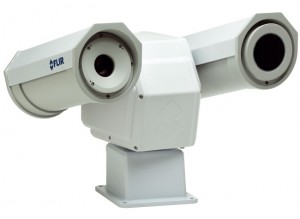 Request a Quote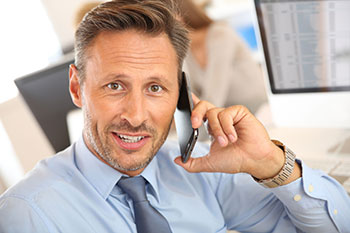 Get Started Today
Get in touch with our experts for a free consultation, or get a free quote. We will get back to you as quickly as possible.
Request a Quote
Cooled detector makes the smallest temperature differences visible
FLIR G300 pt contains a cooled Indium Antimonide (InSb) detector that produces thermal images of 320 x 240 pixels. With its low F-number and low gas sensitivity G300 pt detects the smallest of leaks. The high sensitivity mode further enhances the sensitivity of the cameras so that the smallest gas leaks can be detected.
Easy to control
FLIR G300 pt is easy to control from a safe distance. It can be fully controlled over Ethernet and easily integrated in a TCP/ IP network.
Available lenses
The FLIR G300 pt is available with 23 mm or 38 mm lens. Longer lenses give you a narrower field of view so that you can detect gas leaks from farther away.
Complete solution mounted on a precise pan/tilt mechanism
The FLIR G300 pt is integrated in a robust housing that is mounted on a pan/tilt mechanism. It allows the user to rotate the camera 360° continuously and to tilt it +45° or -45°. It allows monitoring different areas with the same system. Ideal if you want to monitor both gas leaks and use the system for predictive maintenance applications at the same time.
The pan/tilt has 128 preset positions, perfect for when you want to scan different areas continuously. The G300 pt is also equipped with a long-range daylight/low light camera. The video output of the thermal imaging and daylight/low light camera are simultaneously available. The daylight camera offers a 36x optical zoom.
FLIR G300 pt detects the following gases:
Benzene, Ethanol, Ethylbenzene, Heptane, Hexane, Isoprene, Methanol, MEK, MIBK, Octane, Pentane, 1-Pentene, Toluene, m-xylene, Butane, Ethane, Methane, Propane, Ethylene and Propylene.
Imaging & Optical Data
FLIR G300 pt
IR resolution
320 × 240 pixels
Thermal sensitivity/NETD
Field of view (FOV)
24° × 18° with 23 mm lens; 14.5° x10.8° with 38 mm lens
Minimum focus distance
0.3 m (1.0 ft.) for 23 mm lens; 0.5 m (1.64 ft.) for 38 mm lens
F-number
1.5
Focus
Automatic using FLIR SDK or manual
Zoom
1–8× continuous, digital zoom
Digital image enhancement
Noise reduction filter, High Sensitivity Mode (HSM)
Detector data
Detector type
Focal Plane Array (FPA), cooled InSb
Spectral range
3.2–3.4 μm
Ethernet
Ethernet
Control, result and image
Ethernet, type
100 Mbps
Ethernet, standard
IEEE 802.3
Ethernet, connector type
RJ-45
Ethernet, communication
TCP/IP socket-based FLIR proprietary
Ethernet, video streaming
Two independent channels for each camera: MPEG-4, H.264 or M-JPEG
Ethernet, image streaming
NA
Ethernet, protocols
TCP, UDP, RTSP, RTP, HTTP, ICMP, IGMP, ftp, MDNS (Bonjour), SMB/CIFS, SNTP,SMTP, DHCP, uPnP
Composite video
Video out
Composite video out, PAL/NTSC compatible
Imaging and optical data (visual camera)
Field of view (FOV) / Focal lenghts
57.8° (H) to 1.7° (H) / 3.4 mm (wide) to 122.4 mm (tele)
F-number
1.6 to 4.5
Focus
Automatic or manual (built in motor)
Optical Zoom
36× continuous
Electronic Zoom
12× continuous, digital, interpolating
Detector data (visual camera)
Focal Plane Array (FPA) / Effective pixels
1/4" Exview HAD CCD / 380,000
Technical specification (pan & tilt)
Azimuth Range Az velocity
360° continuous, 0.1 to 60°/sec max
Elevation Range El velocity
+/- 45°, 0.1 to 30°/sec. max
Programmable presets
128
Automatic heaters
Prevent window to ice up. Switched on at +4°C (39°F). Switched off at +15°C (59°F).
Power system
DC operation
24 VAC (21-30 VAC; 24 VAC: 215 VA max with heather) or 24 VDC (21-30- VDC; 24 VDC: 200 W max. with heather)
Environmental data
Operating temperature range
–25°C to +50°C (–13°F to +122°F)
Storage temperature range
–30°C to +60°C (–22°F to +140°F)
Humidity (operating and storage)
IEC60068-2-30/24 h 95% relative humidity +25°C to +40°C (+77°F to +104°F) (2 cycl)
Directives
Low voltage directive:2006/95/EC, EMC:2004/108/EC, RoHS:2002/95/EC, WEEE:2002/96/EC
EMC
EN61000-6-2 (immunity) / EN61000-6-3 (emission) / FCC 47CFR Part 15 Class B (emission) / EN 61000-4-8, L5
Encapsulation
IP 66
Bump
5g, 11 ms (IEC 60068-2-27)
Vibration
2g (IEC 60068-2-6)
Physical data
Weight
18.7 kg (41.2 lb.)
Camera size, excl. lens (L × W × H)
460 x 467 x 326 mm (18.1 x18.4 x 12.8 in.)
Housing material
Aluminum
FLIR G300 pt Product Literature