204 Series Stainless Steel Large Camera Housing
The 204 series camera housing made of AISI316L stainless steel, designed to protect CCTV cameras in industrial, marine and highly corrosive environments. The 204 series camera housing has been developed to protect all the possible combinations of big zoom lenses and cameras installed in corrosive environments.
A version of the housing with integrated wiper system is available as well as an extensive range of washer fluid tanks with integral pumps and a variety of mounting brackets and accessories.
Request a Quote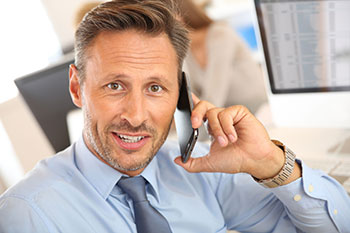 Get Started Today
Get in touch with our experts for a free consultation, or get a free quote. We will get back to you as quickly as possible.
Request a Quote
Features
AISI316L stainless steel construction
IP66/IP67 Weatherproof standard
Spacious interior to accomodate big zoom lenses and cameras combination
Wipered version is available
IR germanium window for thermal imaging cameras available
204 series camera housing for day/night cameras
| Code | Length (mm) | Sunshield | Heater | Wiper | Front usable window Ø (mm) |
| --- | --- | --- | --- | --- | --- |
| 204 | 500 | | | | 145 |
| 204-L | 600 | | | | 145 |
| 204SH | 500 | | | | 145 |
| 204SH-L | 600 | | | | 145 |
| 204WW120 | 500 | | | | 120 |
| 204WW | 500 | | | | 120 |
| 204WW120-L | 600 | | | | 120 |
| 204WW140 | 500 | | | | 140 |
| 204WW140-L | 600 | | | | 140 |
204ir Series Camera Housing for Thermal Imaging Cameras
| Code | Length (mm) | Sunshield | Heater | Wiper | Front usable window Ø (mm) |
| --- | --- | --- | --- | --- | --- |
| 204IR70 | 500 | | | | 70 |
| 204IR70-L | 600 | | | | 70 |
| 204SHIR70 | 500 | | | | 70 |
| 204SHIR70-L | 600 | | | | 70 |
| 204WWIR70 | 500 | | | | 70 |
| 204WWIR70-L | 600 | | | | 70 |
| 204IR110 | 500 | | | | 110 |
| 204IR110-L | 600 | | | | 110 |
| 204SHIR110 | 500 | | | | 110 |
| 204SHIR110-L | 600 | | | | 110 |
| 204WWIR110 | 500 | | | | 110 |
| 204IR145 | 500 | | | | 145 |
| 204IR145-L | 600 | | | | 145 |
| 204SHIR145 | 500 | | | | 145 |
| 204SHIR145-L | 600 | | | | 145 |