Thermal Camera Enclosures
Protect your investment for years to come. – Find the appropriate enclosure for your thermal camera.
Get free consultation
MoviTHERM's experts will assist you with your particular application needs and help you to select the appropriate enclosure for your needs.
Contact us today for a free consultation!
Get free consultation
Thermal camera enclosures can offer protection from excessive heat, cold, debris, water, salt water, rain, snow, dust, combustibles, gases and corrosive chemicals.
Thermal camera enclosures are equipped with exotic viewing windows. These windows may be made from Germanium (Ge), Zinc Selenide (ZiSe) or other exotic materials. These materials are necessary, because thermal cameras operate far outside the visible wavelength. Thermal cameras cannot "see" through "clear" materials, such as Polycarbonate or Glass.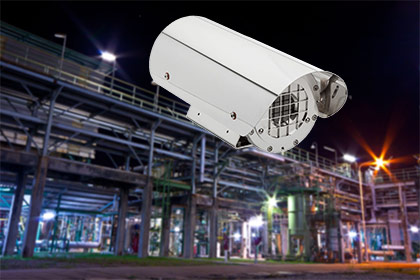 Protecting thermal cameras from hazardous environments and combustible materials
For explosion prevention or explosion containment
Class I/Div 1 and 2 and Class II/Div 1 and 2 and their respective sub groupings available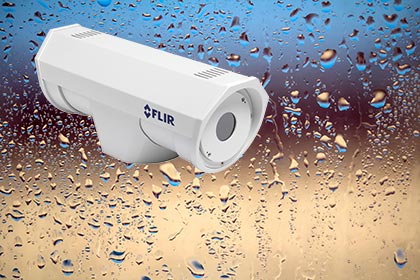 basic protection against the elements for most climates
sun shield to avoid excessive heating
built in thermostat and heater
made of all-weather materials
optional accessories such as wipers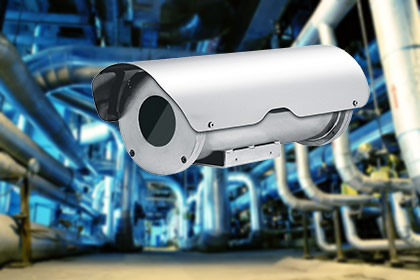 made of stainless steel or chrome plated materials
protection against harsh and potentially corrosive environments
optional modifications available (i.e. mechanical shutters)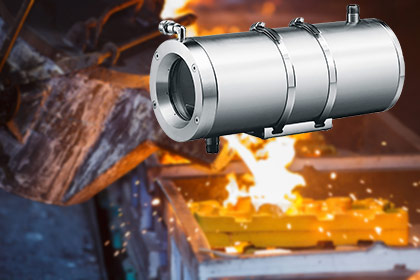 for extreme, high-temperature applications
multiple temperature dependent cooling methods available