Live demonstrations of a collaborative robot performing a 3D pipe connector inspection and a thermal seal verification will be on display at booth #8114.
Irvine, CA, USA, April 5th, 2019
MoviMED, a 3D Imaging Solutions Provider, is demonstrating a Universal Robot® picking PVC pipe connectors using a Schunk electrical gripper. The pipe connectors are inspected for defects, using a high-resolution, color 3D Camera from Zivid. This collaborative inspection solution can be easily reconfigured and adapted to inspect any other parts for quality control or assembly verification.
"This combination of a Collaborative Robot, 3D Camera and 3D Machine Vision Software developed by MoviMED creates a cost-effective solution with an attractive return on investment.", adds Markus Tarin, President and CEO of MoviMED.
MoviTHERM, a Thermal Imaging Solutions Provider, is demonstrating a seal integrity inspection, using a FLIR Thermal Camera. The demo shows plastic bottles being sealed inductively. The bottles index to the inspection station and a thermal camera verifies the seal integrity based on the heat signature through the bottle cap.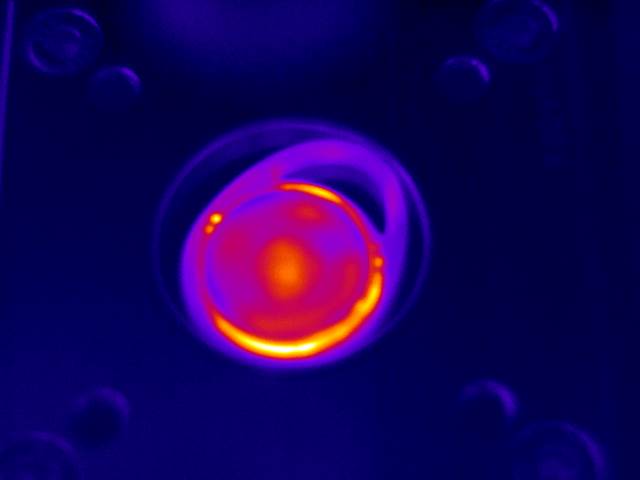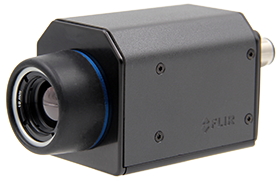 Tech Talks – Join the Interactive Conversation!
The experts of both companies will be hosting three ten minute "Tech Talks" daily. These talks are interactive mini presentations with a purely educational focus on 3D and Thermal Imaging Topics.
Visitors are highly encouraged to discuss their application challenges with seasoned imaging experts.
Daily Schedule:
11:30 am: 5 Things you need to know about Thermal Imaging
2:00 pm: 3D Imaging Demystified
4:00 pm: 3D, Thermal or Conventional Imaging? Which one is right for me?
Win a FLIR One Pro Thermal Camera!
Make sure to stop by booth #8114 for a chance to win a FLIR One Pro Thermal Camera!
MoviMED is a distributor and systems integrator for industrial 3D Imaging Solutions. The company is located in Irvine, CA, USA. Founded in 1999, the company employs a customer-centered business model to provide cost-effective and targeted solutions for manufacturing companies in a variety of industries. Competencies include advanced 3D imaging with technologies such as time of flight sensors, stereoscopic imaging, laser triangulation and confocal microscopy. MoviMED provides sensors and cameras, know-how, consulting, technical support as well as custom software development all the way to turnkey system solutions. Design capabilities also include complex motion control and robotics for scanning, part manipulation as well as pick and place applications. MoviMED is a National Instruments Alliance Partner Silver – Vision Specialty.
MoviTHERM – Advanced Thermography Solutions is a FLIR Systems, Inc. distributor for FLIR thermal cameras and application specific thermal imaging solutions. The company offers infrared thermal imaging systems for remote monitoring, automated thermal imaging and non-destructive testing. Thermal imaging solutions include: Non-Destructive Test Systems for Flash/Pulse Thermography, Transient Thermography and Lockin Thermography for Carbon Composites, thermal monitoring for electrical sub-stations, fire detection, critical vessel monitoring, condition and machine monitoring, gas flare stack monitoring, thermal package seal inspection systems, optical gas leak detection and many other temperature related process control and monitoring applications. MoviTHERM also provides components for integrators that would like to build their own thermal imaging systems, such as thermal cameras, protective housing and enclosures for aerospace, oil and gas, industrial, general manufacturing and research.