January 3rd, 2018 – Irvine, CA
"Infrared Everywhere!" is a serious of expert discussion held daily in the FLIR booth at this year's Consumer Electronic Show (CES 2018) in Las Vegas, NV. Learn how MoviTHERM has utilized FLIR Thermal Cameras in some of their most noteworthy applications.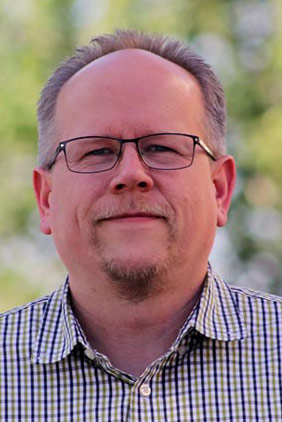 Markus Tarin, President & CEO of MoviTHERM Advanced Thermography Solutions (www.movitherm.com) will be given daily talks on how his company has utilized FLIR Thermal Cameras in some very exciting projects in the past. The talks will be held in form of an expert panel discussion, moderated by Vatche Arabian, Senior Manager, Strategic Communications at FLIR Systems, Inc. (www.flir.com). The audience is encouraged to ask question to support this interactive learning experience.
Speaking Schedule & Location for Markus Tarin:
Location: South Hall 3- Booth #31160
Day 1 – Tuesday, January 9th, 2018: 4:30pm to 5:00pm
Day 2 – Wednesday, January 10th, 2018: 11:30am to 12:00pm
Day 3 – Thursday, January 11th, 2018: 1:30pm to 2:00pm
Day 4 – Friday, January 12th, 2018: 11:30am to 12:00pm
The Live FLIR Thermal Wall
For the first time ever, guests to FLIR's booth will get to experience the world's first live thermal panoramic wall. This truly unique, interactive experience was developed in collaboration by MoviTHERM and FLIR using our HD Research & Science cameras.
About CES 2018 – https://www.ces.tech/
The Global Stage for Innovation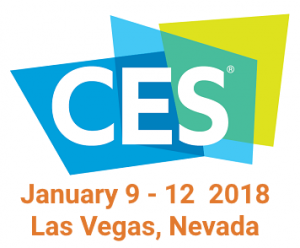 CES is the world's gathering place for all those who thrive on the business of consumer technologies. It has served as the proving ground for innovators and breakthrough technologies for 50 years — the global stage where next-generation innovations are introduced to the marketplace. Owned and produced by the Consumer Technology Association (CTA), it attracts the world's business leaders and pioneering thinkers. With over 184,000 expected Visitors, 4,000 Exhibitor and 1,200 Speakers, this is truly a world-leading and trend setting event.
About FLIR Systems, Inc. – http://www.flir.com
FLIR Systems – The World's Sixth Sense


FLIR Systems, Inc. designs, develops, manufactures, markets, and distributes technologies that enhance perception and awareness. We bring innovative sensing solutions into daily life through our thermal imaging systems, visible-light imaging systems, locator systems, measurement and diagnostic systems, and advanced threat detection systems. Our products improve the way people interact with the world around them, enhance public safety and well-being, increase energy efficiency, and enable healthy and entertained communities.